SOLEMNITY OF

THE BODY & BLOOD

OF CHRIST

Our Lady of Victory
Sunday - 9:00 A.M.
CELEBRATION OF THE EUCHARIST
St. Malachy
Saturday - 7:00 P.M.
F O O D F O R T H O U G H T
Reading I
Deuteronomy 8. 2 – 3, 14 - 16
Responsorial Psalm
Praise the Lord, Jerusalem
Reading II
1 Corinthians 10. 16 - 17
Gospel
John 6.51 - 59
Food for Thought

Sharing in Christ's body & blood leads us also, despite our great diversity, to share with each other: ''For we all partake of the one bread'.
Let me sit with Paul's words, and think about the unifying power of Christ's presence...
Pastor

Rectory

490 Charles Street
Gatineau, Québec J8L 2K5

Secretary

Monday and Thursday - 1:00 - 4:00 p.m.
Tuesday and Wednesday - 9:00 - 10:00 a.m.

Email

Telephone

(819) 986-3763

Fax

(819) 961-3159
ARE YOU NEW TO OUR PARISH? WELCOME!
Welcome to those who want to make our parish their faith home. You may have come from other places. You may have been "away for a while". Be assured that we love to have you among us. We would appreciate it very much if you identified yourself at Mass. It would also help if you would take the time to fill out a registration form. The next time you are with us, you may leave it in the collection basket or give it to one of the ushers or to the priest. Thank you and welcome.

M A S S S C H E D U L E

---

WED.
May 28th - 11:00 a.m.
OLV
Peter Lawlis by David Plumbton
Deceased Members of the Thompson & Laframboise families by Bertha Thompson Laframboise
SAT.
May 31st - 07:00 p.m.
St. Malachy
Ann Sellers & Annie & Harold Burns by Agnes & Erma
SUN.
Jun 01st - 09:00 a.m.
OLV
Elmer Delcourt & Ricky Laframboise by Kay & family
Siobhan Robitaille (2nd Anniversary) by Evelyn & Jean-Paul Robitaille
Bill Weir by Barbara, Scott & Kerri
TODAY IS THE SOLEMNITY OF THE BODY AND BLOOD OF CHRIST
"You and I are One. You are made in My image and likeness. Therefore, you, too, are love. You are my beloved. Each of you. All of you. None of you is more lovable than another, because none of you is more of Me than another – although some of you remember more of Me, and, therefore, more of yourself. So do not forget yourself. For you are all a part of me, a member of the Body of God. And when you remember Who You Really Are, you are literally re-membering – becoming a member once again of the One Body. Do this in remembrance of Me." (reflection from Communion with God, by Neale Donald Walsch)
VISIT FROM BISHOP FELIX TOPPO FROM THE HOME DIOCESE OF FATHER GYAN IN EASTERN INDIA
Bishop Toppo will be in Quebec City for the Eucharist Congress. He is taking this opportunity at the same time to visit Father Gyan and his parishes. He will be joining us for the Mass at St. Malachy on June 7th and at Our Lady of Victory on June 8th.
FUND-RAISER - OLV PARISH SUPPER MAY 30TH
OLV will be holding a Ham & Beans Supper with salads and desserts, There will also be a silent auction. There will be Cocktails starting at 4:30 p.m. and Dinner at 6:00 p.m. Admission is Adults $12:00, Children 6-12: $6:00 and children under 6: free. Tickets are now on sale. You may call Raymond St. Jean at (819)986-6366, the rectory (819) 986-3763) and they are available before & after the Masses. There are a limited number of tickets available. The deadline for buying tickets for the supper is May 26th.
USED STAMPS
One cancelled stamp can help feed a child for a day. If you would like to Support the Redemptorist Mission Stamp Collection, there will be a box at the entrance of the church to collect your stamps, and they will be forwarded to the Missions.
HAPPY BIRTHDAY & CONGRATULATIONS
- to Evelyn Robitaille who will celebrate her 83 birthday on June 2nd.
- to Jean-Paul Robitaille who will celebrate his 80th birthday on June 5th.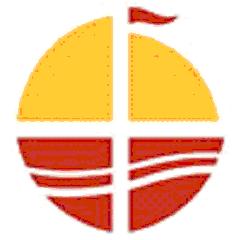 49th International Eucharistic Congress in Quebec City - June 15th to 22nd

Before Lent, our Parish Pastoral Council (PPC) provided some information on the Eucharistic Congress in a few bulletins; i.e. some background information on the Congress, information on the logo, the theme song and information about the Ark of the New Covenant which was travelling across the country. Some of us were able to come together at St. Aloysius this past January when the Ark made a stop there, all in an effort to help us expand the horizons of our understanding of the Eucharist. The Ark is still travelling from diocese to diocese and will arrive in Quebec City on May 25th.

In less than one month, I will be on my way to join the other pilgrims from across Canada and around the world for the 49th International Eucharistic Congress in Quebec City. When our PPC was asked by the diocesan organizing committee to nominate at least one delegate to attend the Congress from June 15th to the 22nd, I was fortunate enough to be in a position to say yes on behalf of our two parishes.

The diocesan delegation (132 delegates were registered at the Diocese at last count) has met three times to prepare for the Congress, each time with some kind of reflection on the Eucharist and what it means to each of us personally. What PPC has asked me to do when I return from the Congress is to share with our two-parish community something of this unique experience of true Eucharistic renewal.

We have now received material from the Canadian Conference of Catholic Bishops for the second special collection for the Congress which will be held across Canada on May 24th - 25th. Envelopes for this special collection are available at the entrance of the church. The Congress' organizers hope to count again on your generosity to ensure the success of this event.

The invitation brochure for the Eucharistic Congress is entitled "Let's Celebrate" and suggests that participation will be "A rich experience, following in the footsteps of the Disciples of Emmaus." I am quite excited about attending this Congress and I hope to return energized with the Spirit leading the way home.
Signed Linda Cameron

RELAY FOR CANCER
For the past year Gale has been supporting a new hairstyle. She has been doing this to donate her hair to the Cancer Society's wig program. Here is where we need your help.

She is taking part, along with the Pearson family, in Cancer's Relay for Life. What we would like to do is issue out a challenge to all of you. For $1.00 you fill out a ballot and guess how long her hair is. The one closest to the length gets the pleasure of cutting her hair during our Fellowship on June 1st.You must be present.

All monies raised will be given to Gale as a donation from us to the Cancer Society.

Gale has chosen to donate her hair to the Angel Hair for Kids. This program provides quality wigs & hair replacements to financially disadvantaged children who have experienced medical hair loss.

Can we as a Christian community help Gale and the Angel Hair for Kids achieve their goals?

Please step forward, take a guess, become a hairdresser and join in the fun on Sunday, June 1st.

I know this is late notice — but have we ever turned down a challenge?

Thanks

signed, Monique



60TH WEDDING INVITATION - PLEASE CONSIDER THIS AS YOUR PERSONAL INVITATION
The family of Jean-Paul & Evelyn Robitaille invite you to come celebrate their 60th Wedding Anniversary with us:
Date: June 14th
Where: The Legion Hall
Time 2:00 - 4:00 P.M. Light snacks & a cash bar will be available during the event.
NOTE - BEST WISHES ONLY
OFFICE HOURS
| | |
| --- | --- |
| Monday and Thursday: | 1:00 – 4:00 p.m. |
| Tuesday and Wednesday: | 9:00 – 11:00 a.m. |

Telephone messages are picked up on a regular basis throughout the week.

If you have any items for the bulletin, please send them to Alma at olv@videotron.ca before Wednesday afternoon.
W E E K L Y R E C E I P T S
Date
Collection
OLV
St. Malachy

---

May 17/18
Sunday
$ 627.00
$ 346.00