THIRTEENTH / FOURTEENTH

SUNDAY IN

ORDINARY TIME

Our Lady of Victory
Sunday - 9:00 A.M.
CELEBRATION OF THE EUCHARIST
St. Malachy
Saturday - 7:00 P.M.
F O O D F O R T H O U G H T
Reading I
Acts 1.1- 11
Responsorial Psalm
The Lord set me free from all my fears.
Reading II
2 Timothy 4.6 -8, 17-18
Gospel
Matthew 16. 13 -19
Food for Thought

You put that question: 'Who do you say that I am?
As I pray about your question, your own words echo in me: '' I am the Way the Truth and the Life.'.
Pastor

Rectory

490 Charles Street
Gatineau, Québec J8L 2K5

Secretary

Monday and Thursday - 1:00 - 4:00 p.m.
Tuesday and Wednesday - 9:00 - 10:00 a.m.

Email

Telephone

(819) 986-3763

Fax

(819) 961-3159
ARE YOU NEW TO OUR PARISH? WELCOME!
Welcome to those who want to make our parish their faith home. You may have come from other places. You may have been "away for a while". Be assured that we love to have you among us. We would appreciate it very much if you identified yourself at Mass. It would also help if you would take the time to fill out a registration form. The next time you are with us, you may leave it in the collection basket or give it to one of the ushers or to the priest. Thank you and welcome.

M A S S S C H E D U L E

---

SAT.
July 5th - 07:00 p.m.
St. Malachy
Joseph Lamarche (20th Anniversary) by Vivian & family
Maurice Maloney by Patricia Lavell
Anthony & Ann Burke by the Estate of Susan Burke
SUN.
July 6th - 09:00 a.m.
OLV
Peter Lawlis by P.J. O'Neil & family
Jos. McGurn by the family
Deceased Members of the Laframboise & Thompson families by Bertha.
SAT.
July 12th - 07:00 p.m.
St. Malachy
Deceased members of the Ryan & Somers families by Nora & family
Iris Butler by Cliff & Jean Monaghan
Carole Lavell Wiley by Joseph Duthie
SUN.
July 13th - 09:00 a.m.
OLV
Lucien & Mary Nadon by Paul & Darquise
Janet Cassidy by Nicole
Nan Sicard by Barbara Weir

---

PLEASE NOTE: THERE WILL BE NO WEEK-DAY MASS DURING JULY AND AUGUST
OFFICE HOURS WILL BE ON MONDAY & THURSDAY FROM 1:00 P.M TO 4:00 P.M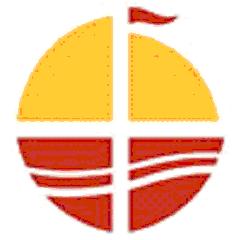 49th International Eucharistic Congress in Quebec City - June 15th to 22nd

After eight days attending various celebrations and activities in Quebec during the 49th International Eucharistic Congress in Quebec City, I've come back to my community with many kinds of feelings and thoughts. The literature prepared for the Congress indicated that the goal was for Catholics from around the world to celebrate their faith in the Eucharist and to bear witness to the Gospel by sharing moments of prayer, reflection and fraternity. How wonderful it was to be with so many different people, of all ages, from around the world and we all had one thing in common – our faith! I met with the other members of the Parish Pastoral Council since my return and they've agreed to help me sort through my 26 pages of notes so that we can produce monthly communiqués to parishioners on the Eucharist.

Until then, you can visit the diocesan website at www.diocesegatineau.org and access the ECDQ.tv site to view the daily catechesis presentations, witnessing presentations as well as the homilies - you just scroll down to the event of your choice. The blurb that I sent for the bulletin last week touched on the Eucharistic Congress program a bit and, together with the other "pilgrims", we will eventually produce a record of all that we saw and heard. The diocese will also be producing something so that all parishioners can get a sense of the great experience of such a congress. The diocesan delegation (132 delegates were registered at the Diocese at last count) has met three times to prepare for the Congress, each time with some kind of reflection on the Eucharist and what it means to each of us personally. What PPC has asked me to do when I return from the Congress is to share with our two-parish community something of this unique experience of true Eucharistic renewal.

Pope Benedict joined us at the closing mass held on the Plains of Abraham, via satellite, and his concluding words to us were to pray for vocations. He also advised that the next Eucharistic Congress will be held in 2012 in Dublin, Ireland. Stay tuned for more information on the Congress in our bulletins.



54 ANNUAL PILGRIMAGE AT OUR LADY OF KNOCK SHRINE SUNDAY AUGUST 10, 2008
FR. DANIEL HAWKINS, MISSIONARY OF THE HOLY FAMILY, PRESIDER AND HOMILIST
10:00 AM
Sacrament of Reconciliation
11:00 AM
Celebration of Holy Eucharist
12:30 PM
Dinner at the Food Booths
1:45 PM
Rosary procession to the Cemetery
2:45 PM
Exposition of the Blessed Sacrament
Blessing of Religious Articles
3:30 PM
Healing Service
PRAYERS AND SYMPATHY
- to the family of Gerald Kane, whose funeral took place at St. Malachy on Saturday June 28, Please remember Gerald and his family in your prayers.
WEBMASTER
Our "WebMaster" steps down: Ambrose Ward has been our Website Administrator since the inception of our website at www.stmalachyolv.com and must now take leave of these duties. He has been a tremendous asset to our 'spreading the Word' out there in the land of the Wide World Web, and we thank him for all his has done in that capacity. And now we must call on a replacement to fill his shoes. To date, however, we have had no offers or inquiries. Since it is unfair to Ambrose to keep him 'on duty' forever like this, the PPC will try its best to take over these weekly tasks, for now. We will continue the search for his replacement though. If you are interested or know someone who might be interested, please let us know! You can contact any one of the PPC members or leave a message with Alma at the office.
THANK YOU TO THE RELAY FOR LIFE COMMITTEE
A special thank you from OLV & St Malachy parishes to Monique Simpson and her Co-organizing Committee members and all who helped in any way to make this event such a success. The amount raised was over $66,000, in Buckingham and area.
CONGRATULATIONS AND BEST WISHES
- to Carmel & Roger Gauthier who will celebrate their 63rd Wedding Anniversary on June 29th.
- to Maureen & Bob Dunning who will celebrate their 35th Wedding Anniversary on July 1st, Congratulations.
CANADA DAY ACTIVITIES - PARADE JULY 1ST
Please note that the parade leaves from the Legion at 10.00 am. The route has been altered due to the work on the bridge and will not cross over to the West side. Instead, it will go from Joseph St. to Belanger to Church Street to Avenue de Buckingham to rue Lefebvre to Charles to MacLaren Street to James and back to the Legion.
12:00 noon: Horse pull at Ed Lemieux farm, 485 Doherty Road (across from Palais Gommé) L'Ange Gardien
6:00 PM: Dance - Live music with Revolver. Food & Refreshments will be available.
THANK YOU
On behalf of the students and staff of Buckingham School, I would like to express our sincere thanks and appreciation for your donations to our snack basket and Breakfast Club. Once again, you have made a difference in the life and learning of a child. (Signed Sincerely, Judy Price, Principal , Buckingham School)
USED STAMPS
One cancelled stamp can help feed a child for a day. If you would like to Support the Redemptorist Mission Stamp Collection, there will be a box at the entrance of the church to collect your stamps, and they will be forwarded to the Missions.
OFFICE HOURS
| | |
| --- | --- |
| Monday and Thursday: | 1:00 – 4:00 p.m. |
| Tuesday and Wednesday: | 9:00 – 11:00 a.m. |

Telephone messages are picked up on a regular basis throughout the week.

If you have any items for the bulletin, please send them to Alma at olv@videotron.ca before Wednesday afternoon.
W E E K L Y R E C E I P T S
Date
Collection
OLV
St. Malachy

---

June 28/29
Sunday
$ 796.00
$ 276.00
June 28/29
Fuel
362.00
134.00