TWENTY-SEVENTH

SUNDAY IN

ORDINARY TIME

Our Lady of Victory
Sunday - 9:00 A.M.
CELEBRATION OF THE EUCHARIST
St. Malachy
Saturday - 7:00 P.M.
F O O D F O R T H O U G H T
Reading I
Genesis 2.7ab, 8b, 18 - 24
Responsorial Psalm
May the Lord bless us all the days of our lives.
Reading II
Hebrews. 2.9 - 11
Gospel
Mark 10.2 - 16
Food for Thought

This scene shows how Jesus understood children. A crowd of them interrupted his preaching and the apostles were shooing them away. They were noisy, energetic, enjoying life, and running instinctively toward someone who also enjoyed it.
The apostles were aggrieved: these kids are not serious, we are here to listen to Jesus, and we can't hear him properly. Jesus intervened, invited the children closer, and laid his hands on them. He gave them two precious things that cost no money: time and affection.
The gospel urges us to love. Can we take time today to do that?
Pastor

Rectory

490 Charles Street
Gatineau, Québec J8L 2K5

Secretary

Monday and Thursday - 1:00 - 4:00 p.m.
Tuesday and Wednesday - 9:00 - 10:00 a.m.

Email

Telephone

(819) 986-3763

Fax

(819) 961-3159
ARE YOU NEW TO OUR PARISH? WELCOME!

Welcome to those who want to make our parish their faith home. You may have come from other places. You may have been "away for a while". Be assured that we love to have you among us. We would appreciate it very much if you identified yourself at Mass. It would also help if you would take the time to fill out a registration form. The next time you are with us, you may leave it in the collection basket or give it to one of the ushers or to the priest.



Thank you and welcome.

M A S S S C H E D U L E

---

WED.
Oct. 07th - 11:00 a.m.
NO MASS
SAT.
Oct. 10th - 07:00 p.m.
St. Malachy
Robert Garvey by Barbara & family
All Parishioners of St. Malachy & OLV
SUN.
Oct. 11th - 09:00 a.m.
OLV
Agnes Batty (10th anniversary) by Ethel & Nancy
Winnifred Pelletier by Aurele Pelletier
Maurice Maloney by his family

---

WEDNESDAY MASS: PLEASE NOTE THAT THERE WILL BE NO WEDNESDAY MASS UNTIL FURTHER NOTICE

THANKSGIVING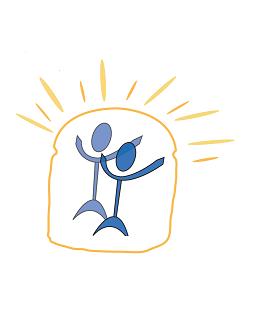 Thanksgiving provides an opportunity for Canadians to give thanks for having the good fortune to live in a bountiful, free country, and to celebrate that day by feasting with family and friends. There are many among us, however, who have a difficult time making ends meet and are forced to visit our local food bank each month. La mie de l'entraide, situated at 422 Pine Street, provides food assistance to approximately 300 people every month and the Director of the food bank indicates that, as a result of the recent economic crises, the numbers are continually rising.
In keeping with the spirit of Thanksgiving, the Transformation Committee is requesting that parishioners support the less fortunate by bringing in non-perishable food donations at the Thanksgiving masses. All the donated food will be forwarded to the local food bank in the days following Thanksgiving. Thank you for your continuous generosity.

DEVELOPMENT & PEACE
As you can see in the poster at the church entrance and on the above logo, the motto for this fall's Development and Peace campaign is "Working our land, fighting for our rights."
The food crisis affects one in six people in the world today. In the next few weeks, you will receive information from Development and Peace about small-scale farmers in the Global South and how they are feeling pressure from industrial agribusiness companies. This will lead us to our annual action campaign at the end of October. Watch for more information on how "Together we can make a difference!"

OLV Financial Update 2009
Enclosed in this week's bulletin is an updated financial statement. The far right column outlines last year's final report; the other column outlines our present financial situation to the end of August. As you can see, once again we are facing the prospect of a significant deficit.
The wardens would like to highlight the challenges we are facing:
Collections – Our main source of income are the collections (regular, clergy and fuel). As of the end of August, collections totalled $26,344.00.


Key Expenses – The key operation expenses the Parish incurs are priest's salary, contract staff (caretaker, secretary) insurance and heating. The total cost for these activities to date is $ 40,449.00.


Capital Expenditures – While we have to continue to be prudent in our financial management, at the same time, we need to continue to invest sufficiently in our buildings, so as not to let them run down to a point that costs will skyrocket. So, we will be drawing on our reserves to fund certain key capital projects. We will be reviewing the possibility of replacing the garage door and roof. These two items would cost in the neighbourhood of $9,000.00 and are not included in our financial report.


Financial Reserves - While the parish does have a financial reserve to cover this year's potential deficit, these funds are not unlimited.
Conclusion: It is apparent that, with our dwindling attendance, we will have to seek sources other than collections to balance our books. That is why the wardens are looking at maximizing possible rental space in the Rectory. We are asking parishioners who can, to increase their weekly financial contributions, as well as supporting our fund-raising events, as they occur.
In addition, we are trying to control expenditures as much as possible and are always looking for new funding opportunities. We would like to hear from parishioners who have new fund-raising ideas and who would like to take responsibility for organizing such activities.
We will continue to update you on our financial situation as the year progresses.
FIRST COMMUNION
Preparation for the Sacraments of First Communion & Reconciliation is scheduled to begin in November following Father Gyan's return from his holiday.
MARRIAGE PREPARATION COURSE
The next Marriage Preparation Courses will be given on November 13-14-15, 2009 and April 23-24-25, 2010. To register please call Angela Davis, the Coordinator, at 613-237-0093.
FATHER GYAN
- has arrived safely in India. We wish him a restful holiday with his family and a safe return. Please remember him in your prayers
HARVEST SUPPER FUNDRAISER
The OLV & St. Malachy Harvest Supper will be held on October 30th, with Cocktails starting at 4:30 pm and Dinner at 6:00 pm. The cost is:

Adults - $15:00
Children 6 to 12 - $ 6:00
Under six - free
Tickets are now on sale at both churches. Please get your tickets early. Raffle tickets for the quilt are also on sale.
OTHER PARISH SUPPERS/ACTIVITIES
St Aloysius Parish will be holding a dance in their parish hall, 300 Abbe-Muray Street, in aid of their Poor Fund on November 7, from 8:00 pm to 1:00 am. Tickets are $5:00 each. For information you may call Pierre at 243-0250. All are welcome.
OFFICE HOURS
| | |
| --- | --- |
| Monday and Thursday: | 1:00 – 4:00 p.m. |
| Tuesday and Wednesday: | 9:00 – 11:00 a.m. |

Telephone messages are picked up on a regular basis throughout the week.

If you have any items for the bulletin, please send them to Alma at olv@videotron.ca before Wednesday afternoon.
W E E K L Y R E C E I P T S
Date
Collection
OLV
St. Malachy

---

Sept. 26/27
Sunday
$ 550.00
$ 307.00
Sept. 26/27
Fuel
285.00
142.00
Sept. 26/27
Canadian Churches
180.00
$ 101.00