TWENTY-EIGHTH

SUNDAY IN

ORDINARY TIME

Our Lady of Victory
Sunday - 9:00 A.M.
CELEBRATION OF THE EUCHARIST
St. Malachy
Saturday - 7:00 P.M.
F O O D F O R T H O U G H T
Reading I
Wisdom 7.7 - 11
Responsorial Psalm
I accounted wealth as nothing in comparison to wisdom.
Reading II
Hebrews. 4.12 - 13
Gospel
Mark 10.17- 30
Food for Thought

An extraordinary morning, Mark the less poetical of the evangelists, throws in details that bring the gospel to life.
Why does Jesus take issue with the man calling him 'good'? Then ''Jesus, looking at him loved him'. Something in Jesus' gaze was unforgettable".
Mark does not spare us the shock and grief as he hears and then rejects Jesus' invitation, or Jesus' calm acceptance of that refusal. He will not do violence to our freedom.
Pastor

Rectory

490 Charles Street
Gatineau, Québec J8L 2K5

Secretary

Monday and Thursday - 1:00 - 4:00 p.m.
Tuesday and Wednesday - 9:00 - 10:00 a.m.

Email

Telephone

(819) 986-3763

Fax

(819) 961-3159
ARE YOU NEW TO OUR PARISH? WELCOME!

Welcome to those who want to make our parish their faith home. You may have come from other places. You may have been "away for a while". Be assured that we love to have you among us. We would appreciate it very much if you identified yourself at Mass. It would also help if you would take the time to fill out a registration form. The next time you are with us, you may leave it in the collection basket or give it to one of the ushers or to the priest.



Thank you and welcome.

M A S S S C H E D U L E

---

WED.
Oct. 14th - 11:00 a.m.
NO MASS
SAT.
Oct. 17th - 07:00 p.m.
St. Malachy
All parishioners of St. Malachy & OLV
David Murphy by Vivian, Lorraine, Virginia & John
SUN.
Oct. 18th - 09:00 a.m.
OLV
Jos. McGurn (15TH Anniversary) by the family
Dorothy Laframboise D'Aoust by Tom & Isabel Laframboise

---

WEDNESDAY MASS: PLEASE NOTE THAT THERE WILL BE NO WEDNESDAY MASS UNTIL FURTHER NOTICE
Last week, we introduced you to the motto for this fall's Development and Peace campaign "Working our land, fighting for our rights." Over the years, Development and Peace campaigns have advocated that people who farm or live off the land should have privileged access to it. Support for food sovereignty is growing around the world. A 2008 World Bank study affirmed the importance of food sovereignty and the essential role of small-scale farmers in achieving it. Food sovereignty, with its emphasis on small-scale community agriculture and food grown for local markets, is a vision developed by small-scale farmers of the Global South, many of them Development and Peace partners.
That's why our action this year asks the G8 to support small-scale farmers in the Global South. According to our partners, small-scale farmers' ability to feed populations and protect ecosystems is threatened by developed countries' loan and aid policies. Such policies have encouraged industrial agriculture in the Global South, most recently by supporting agrofuel plantations.
To learn more about the agrofuel trend, please feel free to take any of the three "Backgrounder" documents at the entrance to the church prepared by Development and Peace. Or you can find more information at the Development and Peace website www.devp.org.

THANKSGIVING REMINDER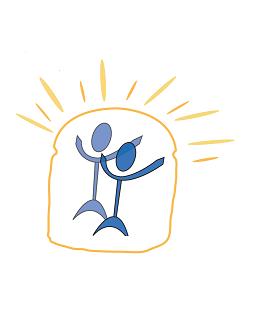 Our local food bank, La mie de l'entraide, will be the recipient of all the food offered during mass on Thanksgiving at both St. Malachy and Our Lady of Victory parishes. The food will be delivered to Le mie de l'entraide on Wednesday, October 14th. Non-perishable food donations can still be made until October 14th by contacting the Secretary at the rectory. The Transformation Committee wishes to thank parishioners for their continuous generosity.
ST. MALACHY WARDENS
The next Warden's meeting will be held on Wednesday, October 14th at 7:30 P.M.
FIRST COMMUNION
Preparation for the Sacraments of First Communion & Reconciliation is scheduled to begin in November following Father Gyan's return from his holiday.
MARRIAGE PREPARATION COURSE
The next Marriage Preparation Courses will be given on November 13-14-15, 2009 and April 23-24-25, 2010. To register please call Angela Davis, the Coordinator, at 613-237-0093.
HARVEST SUPPER FUNDRAISER
The OLV & St. Malachy Harvest Supper will be held on October 30th, with Cocktails starting at 4:30 pm and Dinner at 6:00 pm. For information or tickets please call Ethel Pearson at (819)986-5217. Raffle tickets for the quilt are available at both Churches before and after the Masses.
Adults - $15:00
Children 6 to 12 - $ 6:00
Under six - free
OTHER PARISH SUPPERS/ACTIVITIES
St Aloysius Parish will be holding a dance in their parish hall, 300 Abbe-Muray Street, in aid of their Poor Fund on November 7th, from 8:00 pm to 1:00 am. Tickets are $5:00 each. For information you may call Pierre at 243-0250. All are welcome.
BUCKINGHAM ELEMENTARY SCHOOL
- will be having their cereal bar drive again this year. These bars are given to the children who come to school without breakfast. A box will be at the entrance of the Church on October 18th, to collect your donations for the school. They are then delivered to the school by one of our parishioners. As in previous years, this collection of food will be taken up every third Sunday of the month. Your generosity to this worthwhile cause is much appreciated by the School.
OFFICE HOURS
| | |
| --- | --- |
| Monday and Thursday: | 1:00 – 4:00 p.m. |
| Tuesday and Wednesday: | 9:00 – 11:00 a.m. |

Telephone messages are picked up on a regular basis throughout the week.

If you have any items for the bulletin, please send them to Alma at olv@videotron.ca before Wednesday afternoon.
W E E K L Y R E C E I P T S
Date
Collection
OLV
St. Malachy

---

Oct. 03/04
Sunday
$ 532.00
$ 235.00
Oct. 03/04
Support
308.00
137.00