TWENTY-NINTH

SUNDAY IN

ORDINARY TIME

Our Lady of Victory
Sunday - 9:00 A.M.
CELEBRATION OF THE EUCHARIST
St. Malachy
Saturday - 7:00 P.M.
F O O D F O R T H O U G H T
Reading I
Isaiah 53.4, 10 - 11
Responsorial Psalm
Lord, let your mercy be on us , as we place our trust in you.
Reading II
Hebrews. 4.14 - 16
Gospel
Mark 10.35- 25
Food for Thought

This lovely dialogue leads us deep into Jesus' way of teaching. It starts with the sort of untamed desire that lies behind many of our prayers. Jesus leads James and John into the implications of what they are asking. He does not throw suffering at them, but invites them to share his cup. Invite me too, Lord. I would prefer to serve with you than to sit on a throne.
Pastor

Rectory

490 Charles Street
Gatineau, Québec J8L 2K5

Secretary

Monday and Thursday - 1:00 - 4:00 p.m.
Tuesday and Wednesday - 9:00 - 10:00 a.m.

Email

Telephone

(819) 986-3763

Fax

(819) 961-3159
ARE YOU NEW TO OUR PARISH? WELCOME!

Welcome to those who want to make our parish their faith home. You may have come from other places. You may have been "away for a while". Be assured that we love to have you among us. We would appreciate it very much if you identified yourself at Mass. It would also help if you would take the time to fill out a registration form. The next time you are with us, you may leave it in the collection basket or give it to one of the ushers or to the priest.



Thank you and welcome.

M A S S S C H E D U L E

---

WED.
NO MASS
SAT.
Oct. 24th - 07:00 p.m.
St. Malachy
Marjorie Miller by the family
All Parishioners of St. Malachy & OLV
SUN.
Oct. 25th - 09:00 a.m.
OLV
Francis Burke by Tom & Isabel Laframboise
Rene Gauthier by Val & Lewis Rowe
Cathy Stanyar Dube by Cheryl & Dan Clement

---

WEDNESDAY MASS: PLEASE NOTE THAT THERE WILL BE NO WEDNESDAY MASS UNTIL FURTHER NOTICE
This year, Development and Peace asks you to support small-scale farmers. You can read a few stories in the pamphlet included with this bulletin, about how some communities are resisting the expansion of plantations being developed to produce agrofuels. You will also learn more about agrofuels and why Development and Peace is asking Canadians to respond to the food crisis by tackling one of the root causes.
Please read all the stories in the pamphlet, including what the campaign is all about. Next week, you will be asked to sign an action card addressed to the Prime Minister. Be prepared to take action!
www.devp.org.

THANKSGIVING - THANK YOU! FROM OUR LOCAL FOOD BANK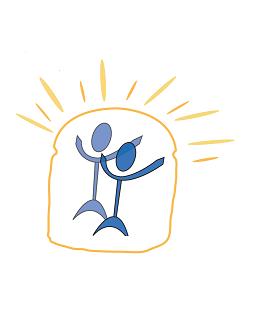 On behalf of the Board of Directors, I would like to express my appreciation for your thoughtfulness towards La mie de l'entraide. Your food donations will greatly help in alleviating hunger for the most vulnerable in our community. I wish to thank each and every one for your generosity and for your participation. Such a gesture helps to lessen immediate poverty but unfortunately, the needs are there all year long. Again, I wish to convey my personal thanks to everyone.
Lucie Carrier, Directrice
La mie de l'entraide
422, rue des Pins
Gatineau (Québec) J8L 2K9
Téléphone : (819) 281-3231
Courriel: lamiedelentraide@videotron.ca
OLV Parish News
President of the Fabrique:
Susan Lemieux's term as President of the Fabrique (6 years with re-appointments) ended in June. Under the Diocese's constitution, 6 years is the maximum an individual can serve as president of a Fabrique. The wardens would like to take this opportunity, on behalf of all Parishioners, to thank Susan for the outstanding job she has done over the past 6 years in directing the administrative and financial affairs of the Parish. It should also be noted that Susan, in addition to her duties as President of the Fabrique, works tirelessly as a volunteer, deposits the weekly collections in the bank, helps to organize Parish suppers, fund raisers and is always available to help out when the need arises. Once again, thank you Susan for your contribution towards the well-being of our community. Bill Cameron will be replacing Susan.
Capital Projects:
As announced in an earlier bulletin the wardens have now officially approved 2 major capital projects. The first is the replacement of the roof of the garage. The contract has been let to Raymond Roofing. The estimated cost of the project will be $7,788.00.This project will stop water from leaking from the garage roof into the rectory. The second project is the replacement of the door on the garage. The estimated cost will be $ 1,000 and will be coordinated by Rolly Plouffe with the support of parishioners. Both projects are expected to be completed by the end of November. As these are costly projects, Parishioners willing to donate towards the cost of these projects are encouraged to do so by contacting the Parish secretary, who will make an envelope available. Tax receipts will be provided at year-end.
Fund Raiser:
The Parish will be once again teaming up with La Chanterelle to put on a Christmas concert on December 16th. Tickets will be $10.00 with coffee, tea and desserts being served after the concert in the church basement. The tickets are very affordable and it is an excellent occasion to participate in the Christmas spirit with family and friends, as well as assist the Parish in addressing its financial challenges.
FIRST COMMUNION
Preparation for the Sacraments of First Communion & Reconciliation is scheduled to begin in November following Father Gyan's return from his holiday.
MARRIAGE PREPARATION COURSE
The next Marriage Preparation Courses will be given on November 13-14-15, 2009 and April 23-24-25, 2010. To register please call Angela Davis, the Coordinator, at 613-237-0093.
HARVEST SUPPER FUNDRAISER
Raffle tickets for a quilt will be available at both Churches before and after the Masses.
OTHER PARISH SUPPERS/ACTIVITIES
St Aloysius Parish will be holding a dance in their parish hall, 300 Abbe-Muray Street, in aid of their Poor Fund on November 7, from 8:00 pm to 1:00 am. Tickets are $5:00 each. For information you may call Pierre at 243-0250. All are welcome.
CHRISTMAS BAKE SALE
Presented by the ladies of the Country Club 2000, on Saturday November 7 from 10:00 am to 2:00 p.m., at the Mayo Municipal Building (the fire Hall, 20 McAlendin Rd.) There will be mouth watering home baked goodies, a 50/50 draw, and you may join them for beans & corn bread, sandwiches, Tea & Coffee For information, please call (819) 281-7508 / 986-5322.
OFFICE HOURS
| | |
| --- | --- |
| Monday and Thursday: | 1:00 – 4:00 p.m. |
| Tuesday and Wednesday: | 9:00 – 11:00 a.m. |

Telephone messages are picked up on a regular basis throughout the week.

If you have any items for the bulletin, please send them to Alma at olv@videotron.ca before Wednesday afternoon.
W E E K L Y R E C E I P T S
Date
Collection
OLV
St. Malachy

---

Oct. 10/11
Sunday
$ 555.00
$ 312.00