THIRTY- THIRD SUNDAY

IN

ORDINARY TIME

Our Lady of Victory
Sunday - 9:00 A.M.
CELEBRATION OF THE EUCHARIST
St. Malachy
Saturday - 7:00 P.M.
F O O D F O R T H O U G H T
Reading I
Daniel 12.1 - 3
Responsorial Psalm
Keep me safe, O God: you are my hope
Reading II
Hebrews 10. 11 – 14, 18
Gospel
Mark 13.24 - 32
Food for Thought

Lord, I do not know about the end of the world, but there have been time when I felt that: I was facing the end of my world: when I lost a job or faced the death of someone dear to me. Yet I lived on and found unsuspected resources.



In all the losses and catastrophes that threaten, I know that you are with me.
Pastor

Rectory

490 Charles Street
Gatineau, Québec J8L 2K5

Secretary

Monday and Thursday - 1:00 - 4:00 p.m.
Tuesday and Wednesday - 9:00 - 10:00 a.m.

Email

Telephone

(819) 986-3763

Fax

(819) 961-3159
ARE YOU NEW TO OUR PARISH? WELCOME!

Welcome to those who want to make our parish their faith home. You may have come from other places. You may have been "away for a while". Be assured that we love to have you among us. We would appreciate it very much if you identified yourself at Mass. It would also help if you would take the time to fill out a registration form. The next time you are with us, you may leave it in the collection basket or give it to one of the ushers or to the priest.



Thank you and welcome.

M A S S S C H E D U L E

---

WED.
Nov. 18th - 11:00 a.m.
OLV
Deceased members of the Butler & Doherty Family by Lyall, Wayne & Elaine
SAT.
Nov. 21st - 07:00 p.m.
St. Malachy
Harold Burns (20th Anniversary) by Erma Smallian & Agnes Laurin
All Parishioners of St. Malachy & OLV
SUN.
Nov. 22nd - 09:00 a.m.
OLV
Special Intention of a Parishioner
Rene Gauthier by Barbara & Paul Levasseur
Jeannine Filiatrault Cressy by the OLV Choir

For your information, there will be two vaccination centers in the Papineau region, operating from November 9th until December 18th:
King Pin Bowling Lanes, 210 Sauvé Street (corner of Dollard)
Centre Récréatif de Saint-André-Avellin, 352 Rossy, Saint-André-Avellin
The hours of operation will be Monday to Thursday from 9:00 am until 8:00 pm and Friday from 9:00 am until noon, unless changes are made in the coming weeks.
You may wish to check with the CLSC offices to find out when vaccinations will be available for your category of priority.
You will need to bring your health card
PRAYERS & SYMPATHY
Please remember Ethel Judge Sellers, mother of John & Thomas Sellers, in your prayers. Her funeral took place on Friday, November 13th, at OLV. Our prayers and sympathy are with the Sellers family.
OLV WARDENS' MEETING
The next OLV Wardens meeting is scheduled for Tuesday, November 17th at 7:00 PM in the church rectory.
ENGLISH ZONE COUNCIL
The next PPC English Zone Council Meeting will be held on Saturday, November 21st from 9:00 a.m. until noon at Our Lady of Annunciation Church in Hull.
THANK YOU
A special thank you to Betty Filiatreault, Nicole Charbonneau and Hugh McFauI for their recent financial donations to the Parish.
A NEW GARAGE DOOR
Parishioners will notice that the garage next to the rectory has a spanking new door. The door was installed by Rollie Plouffe and the wardens would like to thank him for generously donating his time to undertake this project.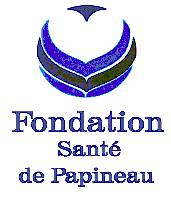 PENNY SALE
For the benefit of La Fondation Santé de Papineau at the Knights of Columbus Hall, 480 des Pins Street on Saturday and Sunday, November 14th and 15th, from 10:00 A.M.
Welcome to everyone!
CHRISTMAS TEA
Date:
Saturday, December 5th
Time:
1:30 p.m. – 3:30 p.m.
Cost:
$4.00 for adults
$2.50 Children 7 years and up
Children 6 and under - free
Come for an afternoon of fun, meet old friends and purchase your Christmas gifts from our Food and Craft tables.
The Society will be making home-made meat pies for Christmas. These pies will be on sale, beginning at the Christmas Tea, and during the month of December as long as quantities last.
These will be $6:00 each and can be purchased in the following manner:
At the Christmas Tea on December 5th
Filling out the order form inserted in the Church Bulletin
Drop the completed form in the collection plate
Give the completed form to Clare, Evelyn or Monique
This will be a new venture for the Society and we are looking to each and every one of you to make this a success. SPREAD THE WORD!
ACTIVITIES SPONSORED BY OTHER AREA CHURCHES
The United Church located on Buckingham Avenue, Gatineau, (Buckingham Sector) are holding their Christmas Tea & Craft Sale on November 28th, from 2:00-4:00 p.m. There will also be a Bake Sale and Novelty table. Admission is Adults $5:00, Children under 12, $2:00. Everyone is welcome.
FUND RAISER
Our two Parishes, OLV & St. Malachy will be once again teaming up with La Chanterelle to put on a Christmas concert on December 16th. Tickets will be $10.00 with coffee, tea and desserts being served after the concert in the church basement. The tickets are very affordable and it is an excellent occasion to participate in the Christmas spirit with family and friends, as well as assist the Parishes in addressing its financial challenges.
CAN YOU HELP
Michael and Idania Riley are looking for childcare for their two daughters. Jillian is almost 3 and Susan is 9 months old. They are looking for English language or bilingual childcare either in a public centre or private home. It can be in Buckingham, Masson Angers, or Gatineau. The girls need a sitter starting at the beginning of January 2010. If you know of any person or daycare could you please call them with any possibilities, it would be much appreciated. 819-766-2035. Thank you.
LIONS CLUB ANNUAL TLETHON
The following letter was recently received at the parish office regarding the Lions Club Annual Telethon:
As we have done now for the last 5 years, our two parishes will participate in the Lions Club Telethon. Contributions to the Telethon can be included in the weekly collection basket until the day of the Telethon (December 6th) in an envelope clearly marked for the Lions Club – please indicate if you require a receipt for income tax purposes.
OFFICE HOURS
| | |
| --- | --- |
| Monday and Thursday: | 1:00 – 4:00 p.m. |
| Tuesday and Wednesday: | 9:00 – 11:00 a.m. |

Telephone messages are picked up on a regular basis throughout the week.

If you have any items for the bulletin, please send them to Alma at olv@videotron.ca before Wednesday afternoon.
W E E K L Y R E C E I P T S
Date
Collection
OLV
St. Malachy

---

Nov. 07/08
Sunday
$ 540.00
$ 272.00
Nov. 07/08
Missions / Bishops
155.00
98.00